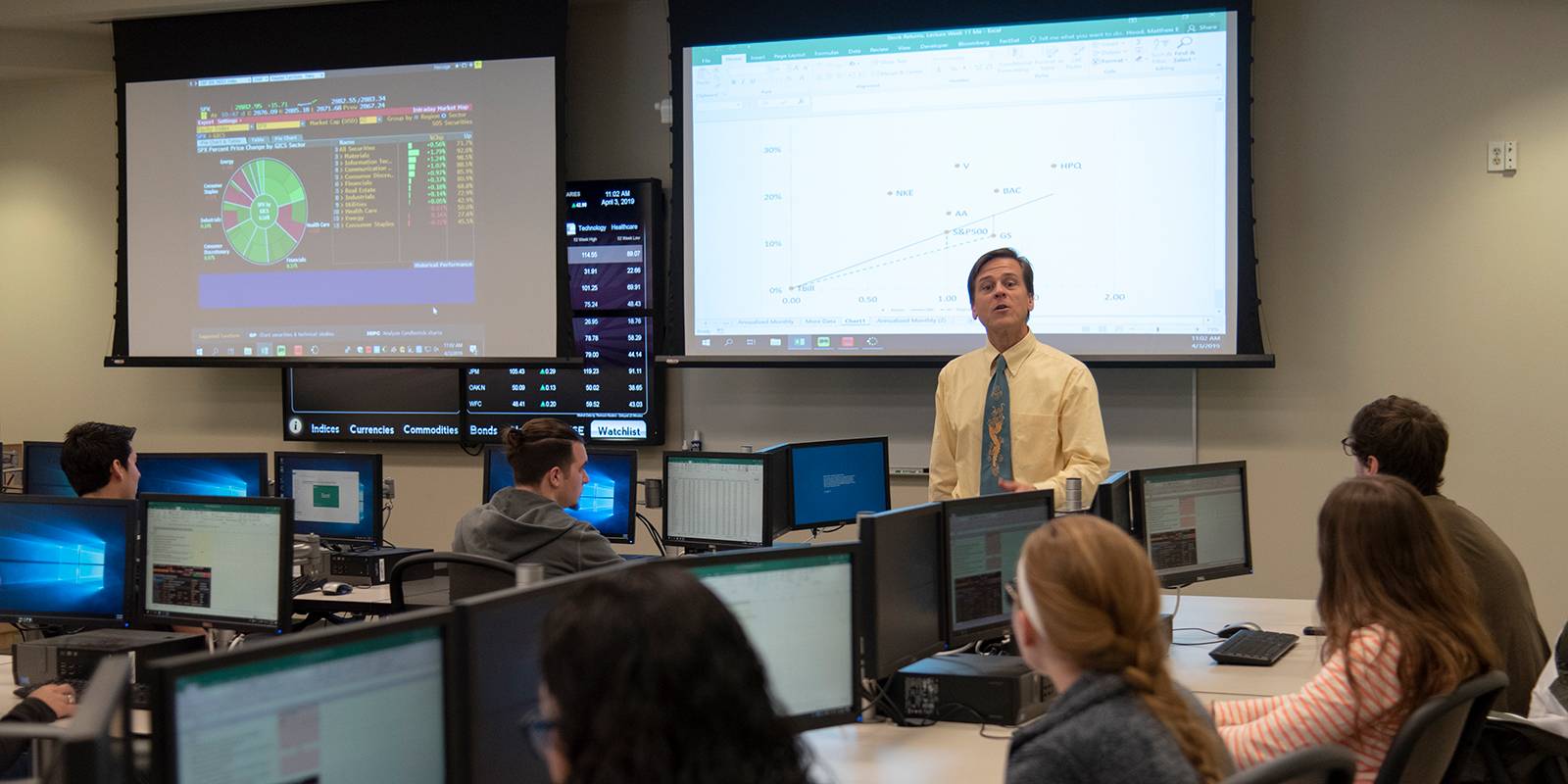 The bachelor of business administration in finance program at the McCoy College of Business aims to prepare students to be exceptional leaders in business and finance by cultivating their understanding of how domestic and global finances work.
Students in the BBA in finance program will have the opportunity to obtain practical and theoretical knowledge of the various aspects of the field including financial management, information technologies, investment analysis, financial planning, and budgeting, among other vital skills. Learning how to appropriately make investment and financing decisions is key to determining the monetary success of either the firm or the individual. Further, being able to recognize the inherent risk of these decisions and knowing how to adequately hedge against uncertainty is crucial in our highly integrated system of capital markets.
Graduates of the bachelor of business administration in finance program are highly suited for roles in business, banking and other organizations where their expertise is required. Many students obtain careers as budget analysts, financial managers, comptrollers, cash managers, or in bank administration and management.
In today's dynamic global business environment, the role of the finance professional is increasingly valuable and a BBA in finance can prepare you for a lucrative future.
Types of Course Work
Financial Markets and Institutions
Financial Modeling and Equity Analysis
International Finance
Portfolio Analysis